Jelurida's Ardor blockchain demonstrated to Casinos Austria International (CAI)
05 December 2019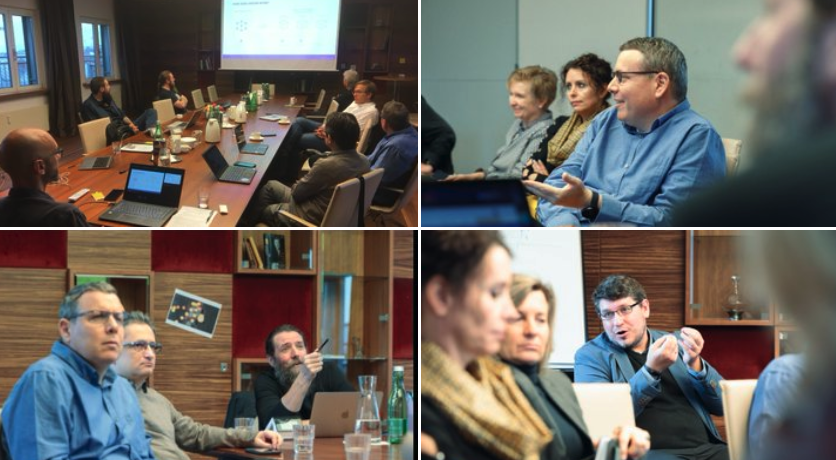 Lugano, Switzerland
Swiss blockchain pioneers, Jelurida, were in Austria this week for an engaging two-day conference on blockchain organized by executives of Casinos Austria International (CAI).
Thomas Staudacher, Head of CAI's Blockchain Initiative, stated, "Exploring blockchain and other technologies is essential for CAI to remain on the cutting edge of the industry. Lior's keynote speech, combined with his team's extensive demonstrations and expertise are sure to lead to exciting times ahead."
Peer-to-peer payments, loyalty points, and online gambling fraud prevention were just a few of the vast capabilities demonstrated on the Ardor multi-chain platform over the course of the two days. Thomas also showcased some of CAI's internal research and development initiatives.
"If we look at the past 50 years of technological innovation, the gaming and entertainment industries have played a foundational role in mainstreaming emerging technologies," said Jelurida's Sergi Baila. "When experienced in the context of a game, it is easy for users to forget what technology they are dealing with in the first place and simply focus on the outcome. That's exactly what needs to happen with blockchain right now - we need businesses and individuals to realize this is a tool that adds value while living "behind the scenes." It therefore seems like a natural fit that we expand Ardor's early presence in gaming and entertainment."
The first day of the event began with several talks on Gaming and iGaming, from Senior researcher Dr. Alexander Pfeiffer on Player-Protection in both sectors, as well as Dr. Oliver Völkel and Dr. Arthur Stadler on Gaming, iGaming and Blockchain law in Austria and countries like Germany, France and Malta. Paul Polterauer presented HeroSphere and Jelurida's managing director Lior Yaffe had the pleasure to deliver the keynote, introducing the Ardor and Nxt networks to the interested audience.
The first day ended with a panel discussion, including all speakers and as a very special guest Helmut Wede, the COO of CAI.
On day two, an exclusive group of top CAI executives joined the Jelurida team to discuss practical applications of the technology. Then, Sergi delivered an Ardor workshop covering the platforms extensive features. Lightweight contracts received special attention because of their flexible design for addressing a number of the industry's core challenges.
The relationship between Jelurida and CAI is set to grow over the coming months with the next engagement scheduled for February including a full week of workshops in Graz, Austria.