Jelurida will collaborate with Accenture on part of the EU-funded "Senator" freight logistics project
07 December 2021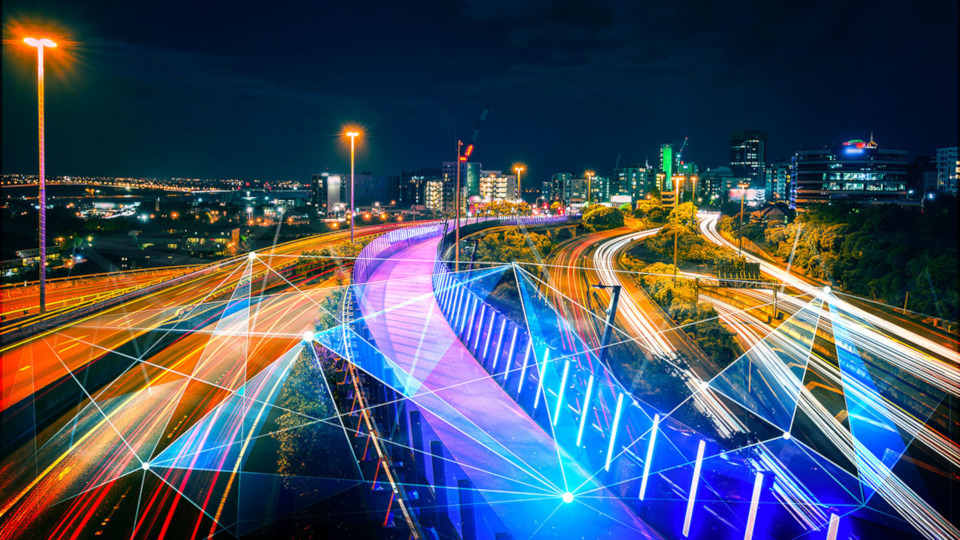 MADRID, Spain. On December 2, 2021, Alberto Fernandez – Jelurida Business Developer and Software Engineer - was a guest speaker at the Blockchain Radio program of Radio Intereconomia, together with Alfonso Tames Llana - Accenture Managing Director leading Technology Innovation, Blockchain and Artificial Intelligence for Spain, Portugal and Israel, and Santiago Muñoz Cumplido - Correos Head of the Environment Department and SENATOR Project Lead. In this radio program they officially announced that Jelurida, together with Accenture, won a public tender from Correos, resulting in the launch of the new blockchain based "Senator" project.
What is Senator?
Senator is a project funded by the EU, which aims to develop governance schemes on user demand planning, transport planning, freight and logistics planning, and city infrastructures, in order to optimally manage urban planning policies.
Within this scope, the project has created a multi-collaborative framework that will bring together stakeholders in urban freight logistics. It provides a "control tower" that aims to help plan operations and will facilitate relationships between urban planners and urban freight logistics stakeholders. Ultimately, the project will create a new urban logistics model focused on the four urban layers (end-user, transport, logistics, and infrastructure) and will enhance citizen participation in urban planning policies.
Correos published a public tender for the service of Blockchain Implementation. Accenture, in collaboration with Jelurida, was the company that finally won the public tender.
This research and innovation project will utilize the Ardor blockchain platform. The aim is to facilitate the decentralization of digital identity, supply chain traceability, and possibly other use cases such as smart transactions and automation.
Why use proprietary technology and not another blockchain?
The Ardor blockchain was a perfect fit for the technical requirements. The project needed a public platform with more than 1000 nodes, multi-chain, possibility to have permissions and operate in a hybrid way, proof-of-stake, and low power consumption, in order to be in line with the Correos and EU requirements. The ability to connect with other networks in case it is needed in the future was also important, and we already have implemented bridges that make it possible to interconnect with Ethereum Virtual Machine compatible blockchain protocols.
Kristina Kalcheva, Director of Jelurida Swiss SA: "We are delighted that the Ardor platform was chosen for the blockchain implementation of Correos. We believe that its versatile features and scalable architecture will be key points determining the quick and successful realization of the Senator project and we look forward to working with our new partners in demonstrating the full potential of our blockchain technology".
What are the use cases to be developed?
For now, we are going to start with two use cases that have been agreed upon with all the member teams. The first is supply chain traceability. This is about ensuring the last mile freight exchange is aligned with the European Security Framework for Postal Supply Chains. It will enable transport operators and other key players to securely exchange information, not only related to security but also to optimizing item flows, leveraging blockchain technology.
The second is to use IoT (Internet of Things) to drive the shift towards more traceable goods management, from manufacturing to end-user delivery. Services based on IoT devices generate much information at any stage of the service process. Integrating that data generated by an IoT device within the Ardor network will enable Senator and its participants to optimize the decision-making process based on the recorded data. Looking ahead, other potential use cases such as smart transactions and trustless automation will be explored.
With Jelurida's infrastructure and Accenture's extensive experience, the Senator project for Correos is poised to be a major case study for how collaboration between different entities with specific knowledge can be harnessed for the greater good of citizens, service providers, and governments alike.
The project has been mentioned in Coinspeaker, Crypto News Flash, and Ihodl media.
For more information please visit: https://www.senatorproject.eu.
About Accenture
Accenture is a global management consulting and professional services firm that takes an innovation-led approach to help clients "imagine and invent their future". Through strategy, consulting, digital, technology and operations services, their 537,000 employees around the world help companies in 120 countries solve business challenges through innovation and in-depth industry knowledge. Accenture is positioned as a leader in blockchain technology at the IDC MarketScape Worldwide Blockchain Services. Their commitment to the blockchain, its technology, consortiums, and use cases make the company unique to get implementations beyond pilots or proof of concept. For more information please visit: https://accenture.es.
About Correos
Correos is a state-owned company responsible for providing postal service in Spain and, due to bilateral agreements, mail services in Andorra alongside the French company La Poste. The company is 100% state-owned, through the State Society for Industrial Participations (SEPI). With more than 53,000 employees and 5.4 billion pieces of mail sent each year, Correos is one of the largest postal services in the world. Based in Madrid, it has over 10,000 postal centres all over Spain. As part of its R&D initiatives, Correos is participating in Horizon H2020, which aims to create a global infrastructure that facilitates the verification of trust in electronic transactions. Correos participates as an industrial partner, developing two pilots of its digital services that serve as proof of integration with the resulting infrastructure. More information on the web: https://www.correos.es.