Jelurida, Aumenta Solutions, and MSI partner for blockchain-based port infrastructure maintenance platform
11 April 2023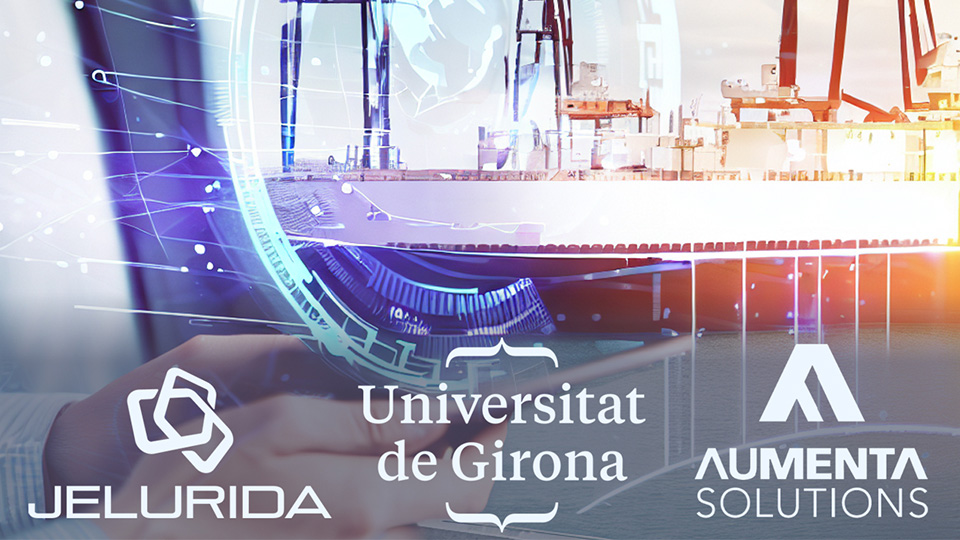 TECNIO Centre EASY's and Aumenta Solutions Blockchain Trial Strengthens Jelurida's Role In Port Infrastructure Maintenance
A new partnership between Aumenta Solutions, MSI, and Jelurida is set to revolutionize the port infrastructure maintenance industry. Utilizing blockchain technology and augmented reality (AR), this innovative platform enables real-time maintenance data sharing, increasing efficiency and reducing downtime.
In 2020, the TECNIO Centre EASY research group from the University of Girona and Aumenta Solutions joined in an INNOTEC project to develop a blockchain-based real-time maintenance system for industry. The project combined blockchain certification and augmented reality to increase the efficiency and traceability of industrial maintenance operations.
Fast forward to 2023, and the approach by Aumenta Solutions and MSI focuses on a different real-world segment: the global port infrastructure market. Valued at $148.1 billion in 2020, this market is projected to reach $243.1 billion by 2030, growing at a CAGR of 4.9% from 2021 to 2030.
Port infrastructure is crucial for servicing ships, cargo, and passengers passing through the port. However, expanding port infrastructure requires capital-intensive investments, long lead times, and long-term planning.
The port infrastructure maintenance project developed by Aumenta Solutions and MSI is powered by Ardor blockchain and utilizes AR technology. This platform enables maintenance workers to access digital information, including schematics and maintenance manuals, while on-site and allows for the certification of user tasks with Ardor Blockchain.
The platform allows maintenance information to be accessed in real-time, making maintenance tasks more efficient.
This technology improves the accuracy and speed of maintenance tasks, allowing workers to identify issues more quickly and resolve them in real-time.
Francisco Sarrias from Jelurida Swiss SA stated, "The use of AR technology is a game-changer for maintenance in the port construction and asset management industry. It allows maintenance workers to access real-time digital information, improving efficiency and reducing downtime. We are excited to introduce this new technology to the industry and help drive innovation in maintenance processes."
The project includes a maintenance certification program, ensuring all tasks are performed on-site and on time using a combination of AR images certified by Ardor blockchain.
Pere Roset, Managing Partner at Aumenta Solutions, stated, "The certification program is an important component of the project, ensuring that maintenance tasks are done properly at the right place and at the right time."
The partnership between Aumenta Solutions, MSI, and Jelurida is poised to transform the port maintenance industry by increasing efficiency, reducing downtime, and improving the accuracy of maintenance tasks.
The project is currently being developed and expected to launch in the coming months.
About Aumenta Solutions
Aumenta Solutions is a Spanish enterprise that offers solutions based on Augmented Reality technology aimed at industry, engineering and architecture professionals. Their developments provide solutions to issues not resolved with conventional technologies, increasing productivity and efficiency in the fundamental processes of the company. For more information please visit: www.aumentasolutions.com
The project announcement has been covered in Cointelegraph, InvestingCube, Coinspeaker, UToday, BlockchainNews, CoinTrust, and TheNewsCrypto media.