Our consulting team is ready to assist you with the various aspects of blockchain technology development and deployment.
Customized services include solution architecture design, in-house training, brainstorming sessions, project maintenance, as well as auditing of project implementation.
These services are provided to organizations interested in either building on top of the public Nxt and Ardor blockchains or Ignis child chain, or using our technology in a private permissioned environment.
Service highlights

Architecture Design and Optimization
Jelurida's experienced blockchain engineers are ready to assist your organization in designing the best blockchain solution for your use case. Our professional services team will help identify implementation challenges and guide your team in resolving them, saving you time and resources.

Lightweight Contract Development
Development of blockchain based contracts is one of the most demanding challenges for programmers. Our professionals will guide your team and assist in all stages of implementation - from the initial design to code review, testing, deployment, and performance optimizations.

Custom Blockchain Implementation
Jelurida provides full software design and implementation services to ensure the best results in adopting our technology. We are well equipped to design and develop any customized features needed for the successful integration of blockchain technology in your business.
Trainings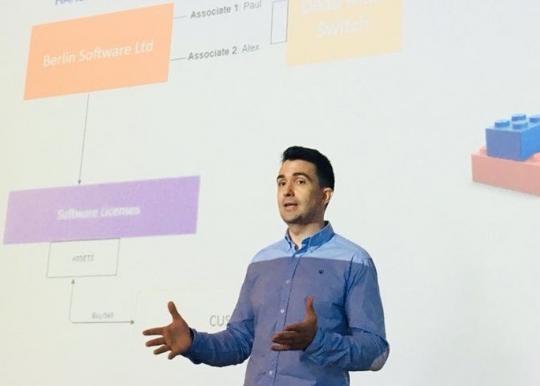 Jelurida provides customized training sessions for your employees - ranging from large sessions with teams to one-on-one sessions with key staff members. All sessions are tailored to the needs of the organization, and can be delivered on premises or online.
Training includes high-level overview of blockchain technology for business and management level stakeholders as well as deep dive sessions for developers.
Training can be structured as an ongoing engagement to cover major developments and updates of the technology, introduction to new features, and integration of new business requirements.
Here are a few other examples of training sessions that can be provided:
Overview of blockchain technology
Ignis Lightweight Contract development
Server-side modifications and add-ons
Client-side services development
Ardor child chain creation
New transaction types development
Workshops
Jelurida hosts workshops covering various aspects of blockchain technology, including its own software, as well as those of other platforms.
The technical level of workshops can be adjusted based on the needs of the organization, and customized for the specific requirements of the audience. Workshops include content relevant for the specific industry vertical of the audience to provide a better level of understanding.
Preferably workshops should be scheduled as early as possible in the exploratory phases of blockchain technology in order to steer the project implementation in the right direction. Here are a few examples of workshops that can be provided:
Technology comparison
Blockchain platform comparison
Features overview
Cryptography overview
Use case exploration and validation
To enquire about scheduling a workshop or training session, contact us at info@jelurida.com.