Labrys partners with Jelurida to increase Ardor adoption
07 April 2020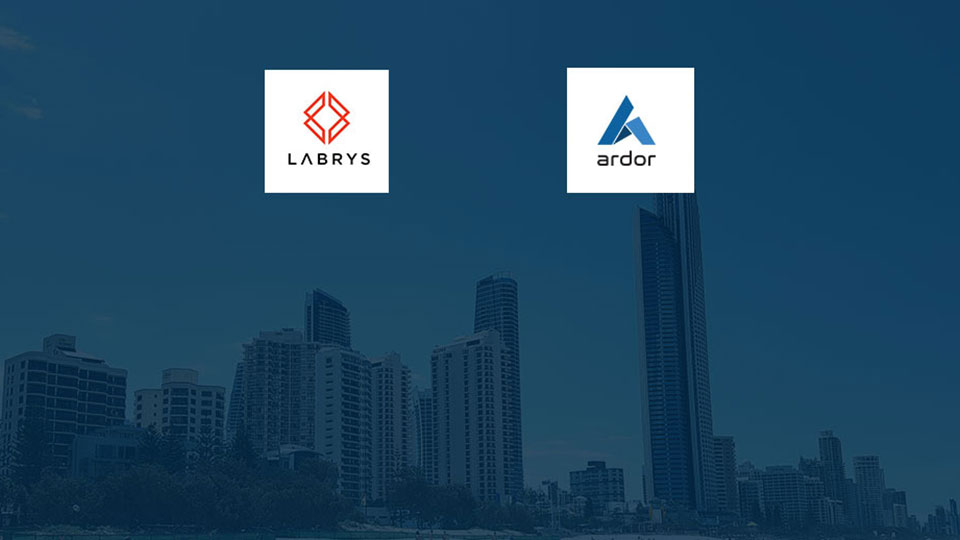 Labrys partners with Jelurida to build more scalable blockchain solutions for its clients in Australia using Ardor
The Australian-based development company focused on blockchain and smart contracts Labrys and Jelurida sign an MOU as the start of a partnership to promote Jelurida platforms, and especially the expansion of Ardor's child chains in Australia.
Blockchain technology is predicted to generate an annual business value of over $ 175 billion by 2025 and over $ 3 trillion by 2030 (1). In early 2019, the Australian government launched its national roadmap to promote the adoption of blockchain technology across sectors. As part of that, it has pledged to provide support and financing for the public sector, the private sector, and researchers, to foster innovation and collaboration around developing projects based on this technology, through commercial missions in international markets; programs addressed to entrepreneurs; grants; and research projects (2).
Labrys is a leading Australian company developing and consulting projects based on blockchain technology. Its focus is to help its clients understand where and how they can use blockchain and smart contracts, both in the creation of new business models and in the digitization of processes and cost savings. The team of analysts, designers, and developers is entirely Australian and prides itself on producing great user experiences through high-performance desktop, mobile, web applications, and back-end integrations.
Labrys has carried out successful projects such as PrimaryLedger, a blockchain share registry for unlisted securities launched in December 2018 and developed for the successful Australian FinTech startup, Primary Markets, which has been acquired by U.S. based global investment firm, Linqto, at a valuation of $33 million (as mentioned in the Australian Financial Review). After getting excellent blockchain experience with projects in Finance, Healthcare, Crypto, Supply Chain, and Government, using the technologies of Ethereum and Hyperledger Fabric, Labrys has decided to go for the Ardor platform due to its highly scalable potential, its rich APIs and the flexibility offered by the platform thanks to programmable lightweight contracts in Java.
"I am very excited about the possibilities that partnering with Jelurida presents. This partnership allows Labrys to pass on the unique advantages of the Jelurida blockchain platforms to our clients, helping to build more scalable and commercial ready blockchain solutions. Jelurida has thrived in the blockchain community longer than most and I am grateful to be working so closely with their team." - Lachlan Feeney, CEO at Labrys.
Renowned blockchain experts, Jelurida, who, after their annual meeting in Lugano last February, decided to put particular emphasis on reinforcing their international partner network, foresee the agreement with Labrys as an excellent opportunity to enter a high potential country in the long term.
"Mainstream adoption of blockchain technology is the ultimate goal of Jelurida. We are very happy to work with Labrys to promote the usage of our technology in Australia." - Lior Yaffe, Director at Jelurida.
As part of this collaboration, Jelurida will provide training and sales support to the Australian company to facilitate the implementation of projects based on Ardor technology during the coming years.