eSignus partners with Jelurida to integrate Ardor in HASHWallet
09 April 2020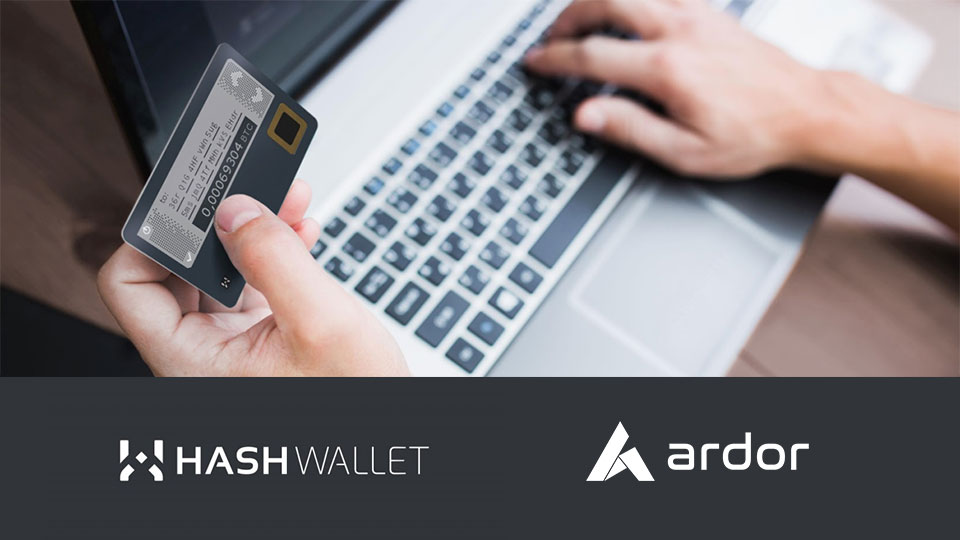 Spanish company eSignus, has signed an MOU with Jelurida to integrate Ardor (ARDR) into its HASHWallet, an innovative hardware wallet in the form of a smart card.
The hardware wallet market, which was valued at $164 million in 2019, is expected to reach a colossal $708 million by 2025, with an annual growth rate of 25% during the period of 2020-2025. Hardware wallets are physical devices that store private keys for cryptocurrencies offline. One of the biggest challenges in the development of hardware wallets is maintaining a high level of security combined with a good user experience to allow mass adoption.
HASHWallet undoubtedly has very competitive, unique features. It is an innovative hardware wallet for cryptocurrencies in the form of a smart card enhanced with premium features. As a non-programmable device, nobody can modify the content stored in the hardware wallet and, thanks to its large electronic ink screen and its biometric signature system, verification and validation of transactions are very convenient for users.
With this launch, eSignus aims to facilitate the integration of the decentralized economy into business environments, offering a genuinely secure device with an excellent user experience that enables mass adoption.
"We are delighted with all the possibilities that this partnership with Jelurida opens, which allows us to give support with HASHWallet to a very consolidated and demanding Ardor community. Moreover, we are thrilled to work with the knowledgeable team of Jelurida to create the best possible user experience in the custody of assets." - Daniel Hernandez, CEO and Co-Founder of eSignus
Jelurida is excited to start working on the integration of Ardor (ARDR) in HASHWallet as part of a broader strategic plan with the aim to increase Ardor's presence in hardware wallets.
"Providing our users a secure place to store their credentials is a top priority for Jelurida. We are very excited to integrate the Ardor wallet with the HASHWallet solution." - Lior Yaffe, Director and Co-Founder of Jelurida
Jelurida is a blockchain software company that develops and maintains the Nxt and Ardor blockchains. Ardor is a unique multi-chain platform that offers a large variety of features, flexible lightweight smart contracts and competitive scalability.
With this agreement, Jelurida goes one step further towards consolidating strategic relationships to strengthen the Ardor ecosystem, and moves towards its mission of facilitating the adoption of blockchain technology on a mass scale.