Ardor, Nxt, and Ignis blockchains get a new home on revamped Jelurida.com
19 August 2019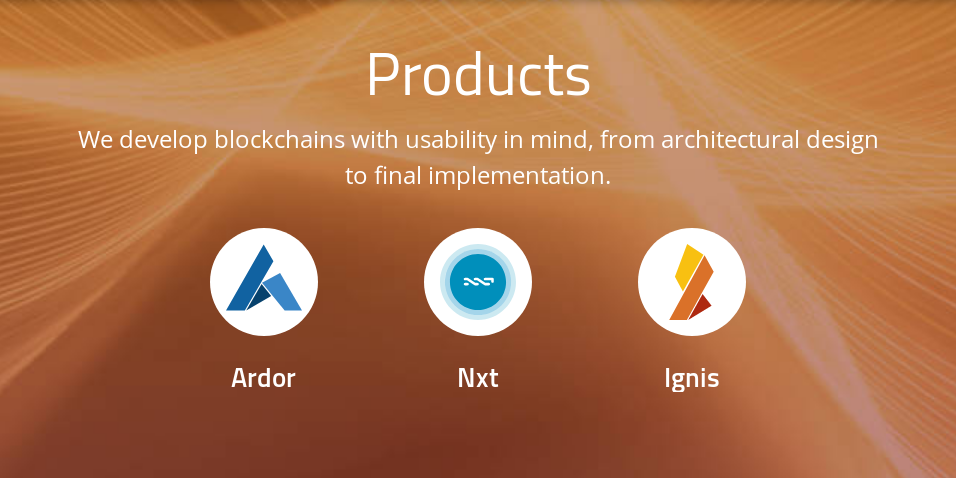 Have you seen the Jelurida website recently? Something looks a bit different. That's because the team has released a new design and fresh content that bring each of our cutting-edge blockchain technologies under one web address: https://www.jelurida.com. The days of searching across multiple websites for information about Ardor, Nxt, and Ignis are over - simply navigate to the company website and you will find everything you need. From emphasizing the hybrid permissioning capabilities of Ardor, to explaining Ignis's features and Nxt's pioneering proof of stake consensus, the new site has it all.
If you are just learning about Jelurida for the first time, welcome! Our revamped web design makes it easier than ever to navigate from surface level topics down into the details of our features. Service offerings are also clearly outlined on the new site, with Jelurida focusing on child chain creation services, private licenses and consultancy services backed by a team with more than 6 years of blockchain development and decades of enterprise software experience. Accessing Jelurida's main net and test net nodes for the Ardor and Nxt blockchains is straightforward with the drop-down menus in the upper right corner. For those that are new, the Ignis child chain is accessed through the Ardor network. For ease of reference, each of Jelurida's products can now be found using a consistent URL pattern:
Ardor: https://www.jelurida.com/ardor
Nxt: https://www.jelurida.com/nxt
Ignis: https://www.jelurida.com/ignis
If you want to learn how blockchain technology relates to your business operations, Jelurida has the live technology and experienced staff to make it happen. We encourage anyone interested in blockchain and distributed ledger technology (DLT) to take a moment to explore our site, share it with any co-workers, friends, or family, and then contact us at info@jelurida.com to begin developing a blockchain solution that works for you.